---
This is the start of a busy time of the year for events, exhibitions and major events in the hospitality and travel industry. We have already collected the main events on the agenda for the first half of 2022, but in this article you will find out when and where the BeSafe team will be present in Italy.
Gli eventi di marzo e aprile 2022
Between March and April 2022, there are many events in which we will participate as exhibitors and, sometimes, with a speech. Let's go through them in chronological order.
Hospitality Riva del Garda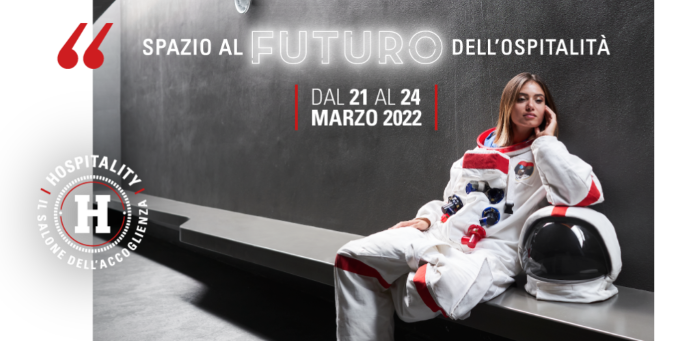 From 21 to 24 March, we will be participating in the Hospitality Riva del Garda event. BeSafe Rate team and our CEO Alessandro Bartolucci will be ready to meet our clients from Northern Italy, as well as potential hoteliers interested in our service to increase their direct sales and simultaneously solve the problem of cancellations.
Our booth is B04.
Hospitality Restart Tropea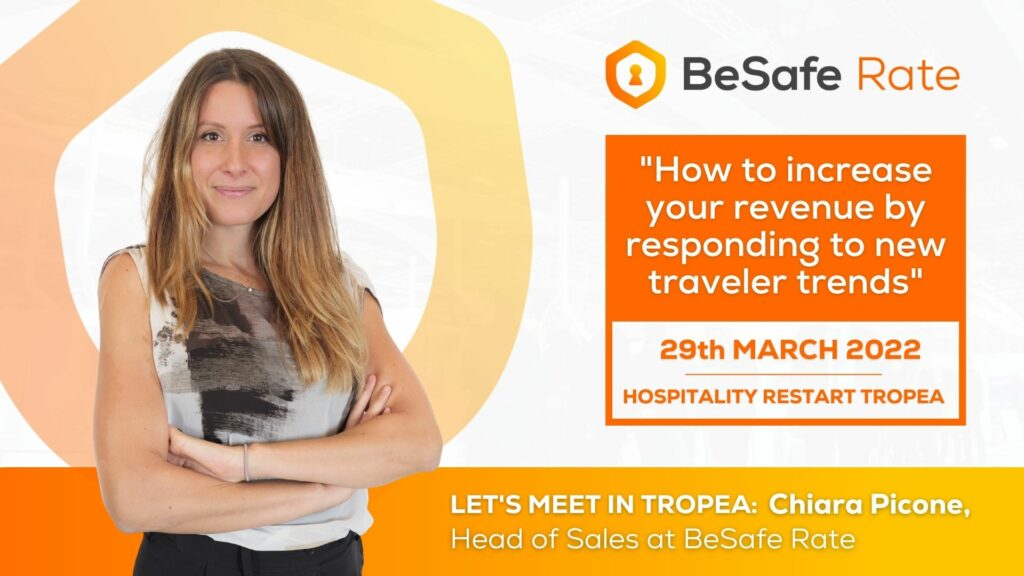 We will be in Tropea on 29 March for Hospitality Restart, an entire day dedicated to the world of hospitality and to solutions to help hoteliers and professionals to better position their tourist accommodation offer.
Our Head of Sales will give a speech on new trends and traveller habits. How can you take advantage of new trends, meeting the needs of travellers while increasing revenue for your hotel?
BeSafe Rate, offering a prepaid rate with insurance included, protects both the guest and the hotelier in their own interests: it protects the stay with a range of insurance coverage against unforeseen events included in the booking and allows hoteliers to get advanced collections without worrying about refunds in case of cancellation.
Improve Rimini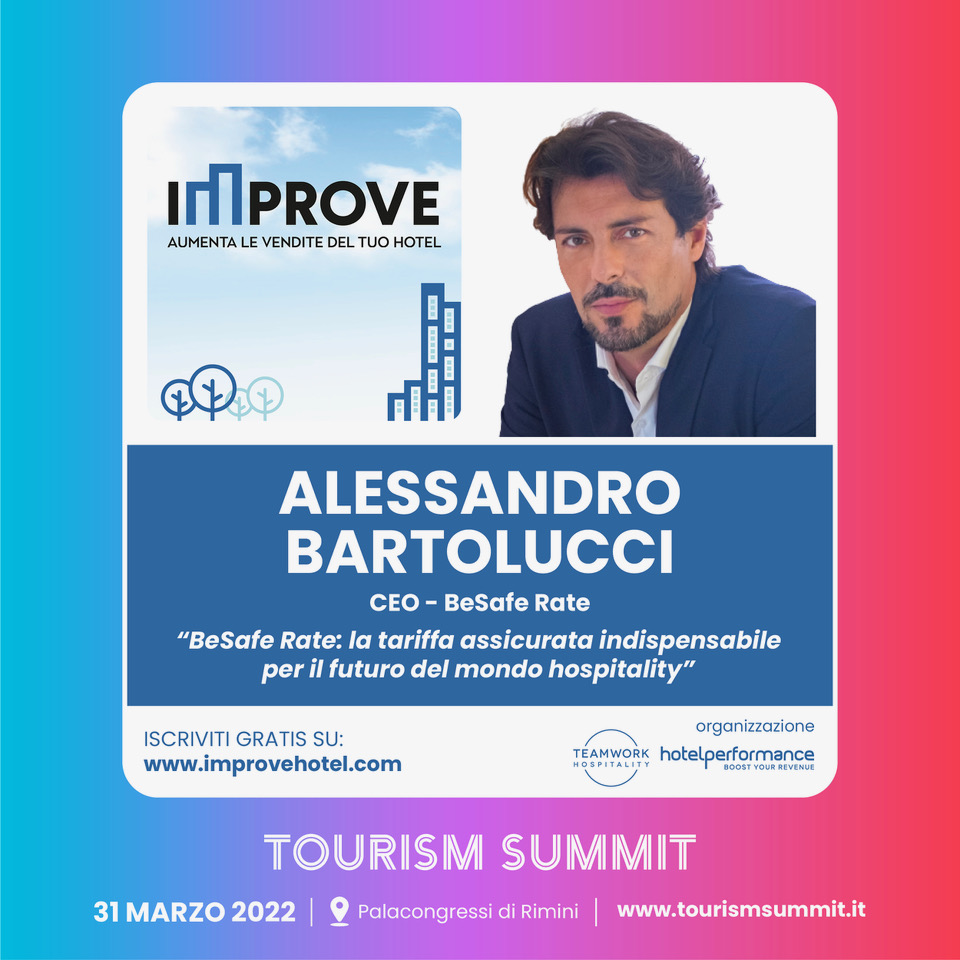 On 31 March we will move to the Pala Congressi in Rimini for Improve, where our CEO Alessandro Bartolucci will illustrate BeSafe Rate, the insured rate that has become a must for the entire hospitality industry. The future of travel now lies in offering reliable, secure and flexible solutions, which are increasingly demanded by travellers. BeSafe Rate meets these needs because it is exactly what tourists are looking for.
Alessandro Bartolucci's speech will be at 14.50pm on 31 March 2022.
BTM Taranto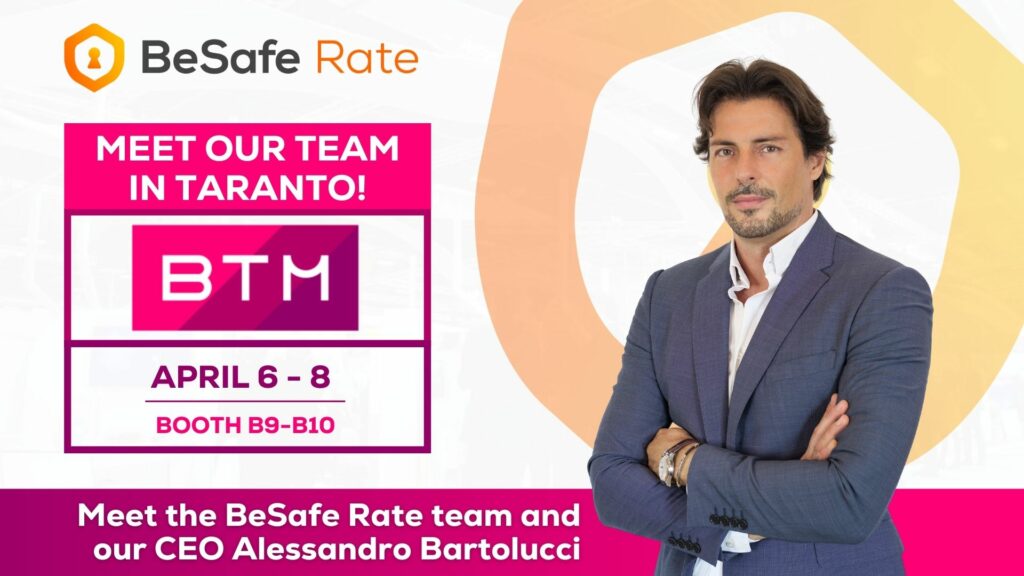 BTM – Business Tourism Management is back on track to launch its eighth edition in Puglia. BTM2022 will take place from 6-8 April in Taranto and our team will be present with a booth.
Here too we will be taking the opportunity to explain BeSafe Rate advantages and the benefits of including it in your sales strategy for summer 2022.
The location of the booth is B9-B10.
---